In a hurry? My recommendation for the best outdoor basketball is the Spalding Zi/O Excel Basketball.
You'd need the right type of ball to get the most out of your game when you are playing basketball on an outdoor court for recreational streetball or pickup basketball game with new acquaintances. What you use as outdoor basketball will be different from what you use indoors. I have looked at several options online to help you decide which one will suit your needs and will give you the best value for money.
In this article, I'll be reviewing the following basketballs for outdoor use:
What To Look For When Buying An Outdoor Basketball?
There are several factors to look into when choosing a good outdoor basketball. To get the best value out of your money, you have to know what is most important to you. Make that your top consideration when you make your selection. You should also think of what other things you can give up in return.
Durability
The material that is used for the outer covering of a basketball is extremely important. It dictates how it will show wear and tear from continuous playing outdoors.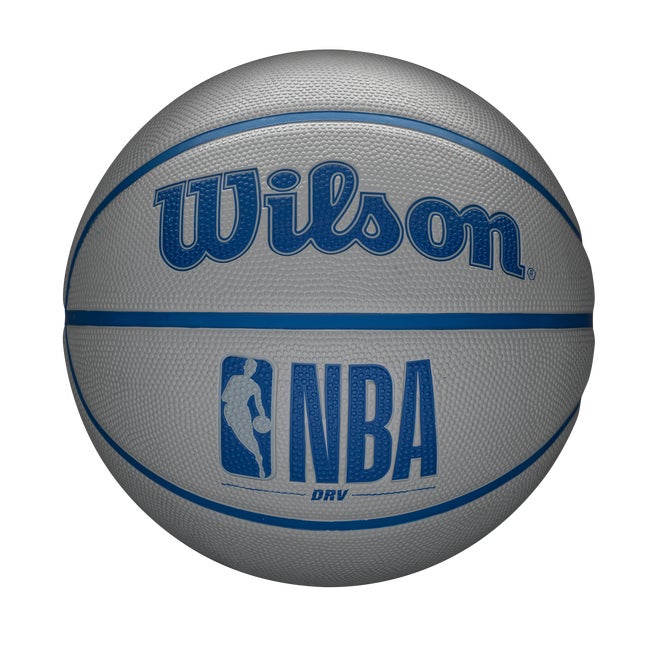 An outer covering made of rubber will withstand hard and rough surfaces. A full grain leather ball will wear out quicker under the same conditions. Composite leather is the middle ground between the two. Leather components mixed with other materials produce composite leathers. This achieves a leather looking finish with lower costs and better durability.
Choose a ball with either a rubber or a composite leather outer cover. When choosing a composite leather basketball, look specifically for labels that mention outdoor use.
Grip And Feel
A basketball that can be easily gripped improves a player's control of the ball movements. This results in better shooting accuracy. You want a ball that has a good outer texture so that you can use it extensively without causing discomfort.
A rubber ball may feel less comfortable to hold but has a better grip. A leather ball will have a better texture but will take a bit of time to break in before you can master the grip. A composite leather ball will have the best of both worlds.
Weight And Size
I would recommend using only the regulation size basketballs used by organized leagues. This is to ensure that you get the optimal weight and size. You can refer to our handy guide on basketball sizes to find the best option for your age.
Using the right sized basketball especially when you're just learning the game will help you develop the right shooting techniques.
Cost
The good news is that outdoor basketballs are generally less expensive than their indoor counterparts. This is largely due to the materials used for outer covering. That said, there is still a difference in price depending on whether you choose a rubber or composite leather outer cover.
Some brands may use more premium materials for the inner layers of the ball such as a higher end type of butyl rubber for the bladder. They may also use pure nylon windings which will cost more.
Colors And Sizes
Although not a major factor, the availability of color choices and sizes outside of the classic orange or brown size 7 (29.5") is a welcome addition. I will mention these in this review so that girls, young boys, and kids have options and can also enjoy the game.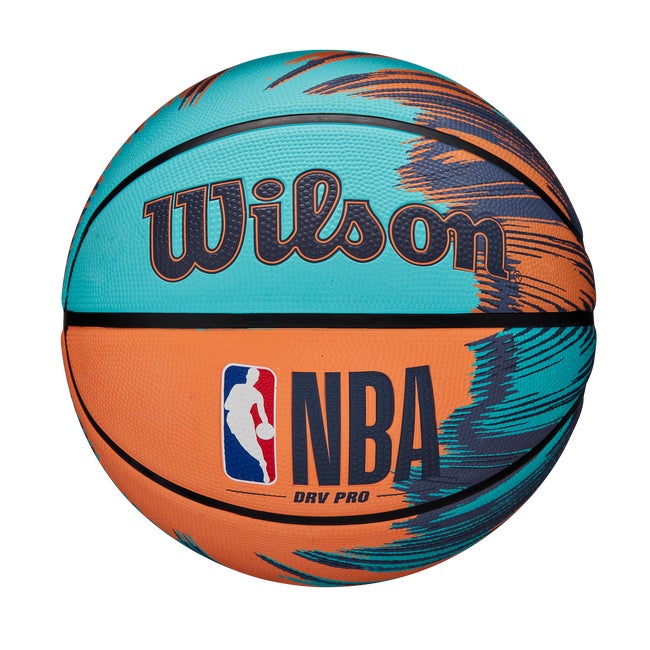 How To Make The Most Out Of Your Outdoor Basketball
Here are a few tips that will give you the best performance out of your outdoor basketball.
Have A Pump Handy
Some balls may be deflated when shipped to save costs or may require additional air before first use. Having a pump ready will let you use the ball in just a few minutes.
While you have an option to exchange for a fully inflated ball, you lose time in having to wait for the replacement to arrive and it could be a hit or miss in terms of what you will get.
It is inevitable that your basketball will lose some of the air pressure inside the bladder as you use it over time. Loss of air pressure will affect a ball's bounce. A pump will help get the air pressure back to recommended levels. I wish I had known this when I was a kid so I could have gotten more use out of the balls that I had that time.
Keep The Ball Clean
This is not only for hygienic purpose. A clean ball is easier to grip. Have a look at our complete guide on how to clean different types of basketballs.
Do you need to break the ball in?
Outdoor basketballs do not require breaking in unlike those made of leather that are used for indoor court. They are ready to use as soon as you receive them.
My Top 5 Picks
Now that you have an idea of what to look for, let's go and decide which best outdoor basketball to buy.
With the outer covering made of rubber, this ball ranks high in durability. It is less susceptible to scratches and dents across the surface compared to a composite ball. You will enjoy more playing time with this ball outdoors.
It has deep channels across the surface which will give you an excellent grip. However, do note that since it is made of rubber, the texture will not feel as smooth on your hands as compared to a composite basketball.
This model is available in three sizes that can cater to younger players and girls. It comes in size 7 (29.5"), size 6 (28.5") and size 5 (27.5") which are all standard basketball measurements.
The women's size (size 6) has a pink and purple color option apart from the classic burnt orange which is useful if you are in a basketball camp and you would like your ball to stand out for ease of identification.
This comes at an affordable price for what you get and with the options that it comes with, it can be a good choice for most people.
Pros:
Suitable for playing on rough surfaces like concrete and asphalt
Great grip
Standard size and weight
Affordable price
Available in three sizes. Pink and purple color options for size 6
Cons:
Can feel coarse on your hands while playing
If you intend to use the ball for both indoor and outdoor play and looking for an option that can give you a more premium feel than a rubber ball, then this one fits the bill. The composite leather outer covering is tough enough to withstand outdoor play and still looks good on an indoor court.
The ball has great texture, comfortable to the touch and feels good in the hand owing to the foam backed design. It has a reasonably good grip for its texture and is not coarse like a rubber ball. It is available in two sizes: size 7 (29.5") and size 6 (28.5").
Overall, this is a good compromise between a rubber and genuine leather ball in terms of durability, feel and price point. While it's certainly not as affordable as a rubber ball, it is priced less than a leather ball.
Pros:
The composite material can withstand playing in a rough surface
More premium feel compared to a rubber ball
Good grip
Standard size and weight
Reasonable price
Cons:
The part where the barcode is printed can get slippery
If you are looking for something different from what everyone has and you want to easily find your ball among a sea of classic orange ones, the Spalding NBA Varsity Multi Color Outdoor Basketball is what you are looking for.
You can get creative and use this as a thoughtful "personalized" gift. Perhaps for someone who plays for a team whose colors match the available options or maybe someone who loves basketball and has favorite colors in the available colorways.
Don't let the fun colors fool you though. Spalding calls this the pick-up basketball player's ball. This hard wearing ball is specifically designed for outdoor games. You can expect it to withstand concrete surfaces.
There is of course the usual trade-off between grip and texture. With a rubber outer covering, grip will be excellent at the expense of having a less smooth feel on your hands.
Pros:
Suitable for playing in rough surfaces like concrete and asphalt
Great grip
Standard size and weight
Available in two sizes and multiple color combinations
Affordable price
Cons:
Can feel course in your hands while playing
It's hard to not compare the Wilson NCAA Replica Game Basketball to the highly popular and much loved Wilson Evolution basketball. Many who have used the Evolution will usually comment on the absence of the soft feel that it is best known for.
However, for someone looking to use a ball outdoors without having to go down the rubber ball route, this ball is still a very good option. While the soft feel is not there, the laid in composite channel technology that you get in the Evolution is also available in the Replica Game ball which will give you a good grip.
This ball is available in two sizes: size 7 (29.5") and size 6 (28.5"). The size 7 comes in two colors: orange and black while the size 6 comes in pink.
It has a very reasonable price point which makes it easier to not worry too much about using it on a rough surface. You can focus your mind on the game instead.
Pros:
More premium feel compared to a rubber ball
The composite material can withstand playing in a rough surface
Laid in composite channels allow for a better grip
Standard size and weight
Available in two sizes and a few color options.
Reasonable price
Cons:
Does not have the soft feel like the Evolution
What makes the Wilson NCAA MVP Rubber Basketball different is that it comes in four sizes: size 7 (29.5"), size 6 (28.5"), size 5 (27.5"), and size 4 (25.5") for your little one. A great option for those starting to get their kids into basketball at a very young age. It's not a shabby option for adults either.
It has great grip and wide channels that help you palm the ball a lot more easily. Of course, the usual trade-off in terms of the coarseness will be there.
The durable rubber outer cover can stand up to concrete surfaces so you will get a lot of playing time outdoors.
If you are looking for the Wilson NBA DRV outdoor basketball, you can find it in this link.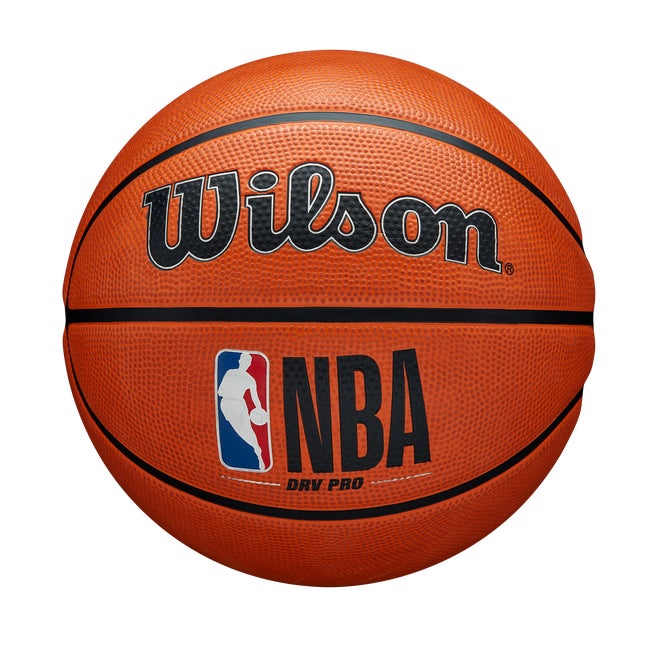 Pros:
Suitable for playing in rough surfaces like concrete and asphalt
Great grip
Standard size and weight
Available in four sizes
Affordable price
Cons:
Can feel course in your hands while playing
The Awesome Choice
My favorite outdoor basketball is the Spalding Zi/O Excel Basketball. The composite leather outer covering of this basketball is sturdy, giving it versatility. You can take it out to the park for a recreational game or you can also use it on an indoor basketball court for a more competitive game.
The texture and soft feel of this ball makes it comfortable to use for an extended period of time. It has a good grip and doesn't require much breaking in. This is a great compromise between durability and grip of a rubber ball and the smoother texture and premium feel of a leather ball. For me, this is definitely the best outdoor basketball you can buy online.
Picture yourself dribbling with ease, as this outdoor basketball offers an unmatched grip to master those lightning-fast crossovers. With its superior durability and weather resistance, this basketball is designed to withstand any elements nature throws its way.
Say goodbye to clunky indoor balls that lack traction on concrete and asphalt surfaces. This outdoor basketball is a game-changer! Its innovative design has been engineered specifically for outdoor play, providing basketball players like us with unparalleled control and precision like never before.